Signs of Spring are showing up everywhere! What better way to welcome Spring than with a bouquet of bright, colorful flowers? We made our bouquet with simple buttons and pipe cleaners, but took it a step further and made up a button flower game. It's quick, easy, and lots of fun!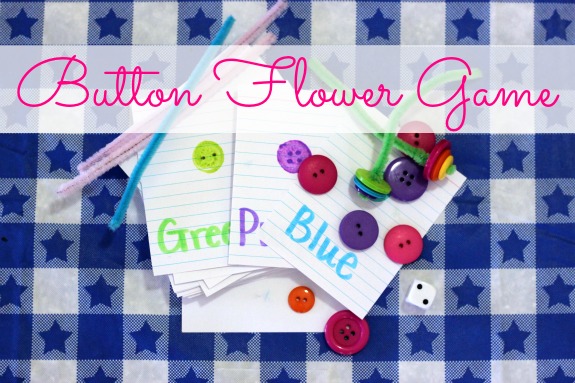 Here is what you'll need:
Pipe cleaners

Buttons
Die
Cards with the button colors written on them
These are the rules:
Place the cards face down in a pile

Roll the die, the number you roll is the amount of cards you take

Thread your buttons onto the pipe cleaner in the order you drew the cards
Play until you run out of buttons!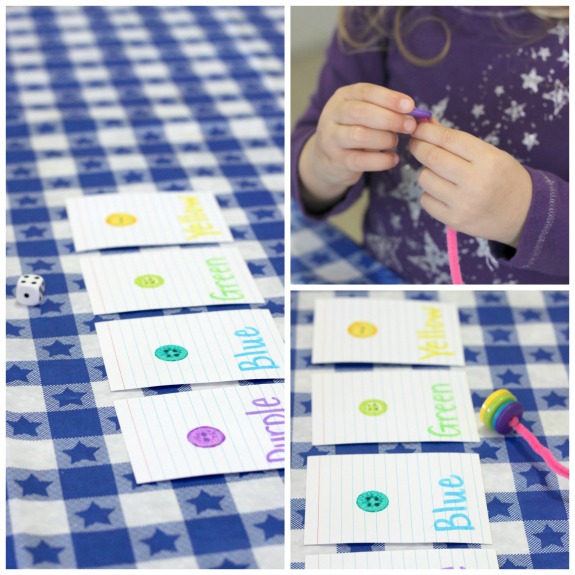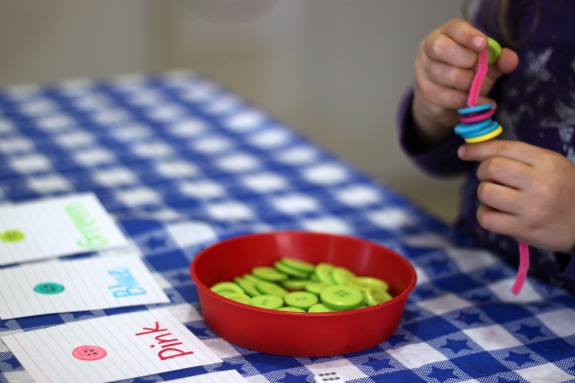 Not only will you get a beautiful, unique bouquet of button flowers from playing this game, but your children will be practicing several important skills:
Fine motor skills: threading the buttons onto the pipe cleaners is great for working those hand and finger muscles

Sequencing: following the cards and putting the buttons on in order is great for learning what comes "first, second, third…"
Colors: matching button colors to the card colors is fun and learning at the same time!
Color words: having the color words written on the card helps with color word recognition
Counting: rolling the die and counting the dots is great for learning numbers 1-6
One to one correspondence: comes from choosing one card for every dot on the die
When you're done with your bouquet why not make a few more and pop them into colorful pots to give to loved ones as gifts!