This 5 Little Snowmen craft and action rhyme was such a hit with my kids! They have been singing the song and playing with this cute puppet set all afternoon! It is such an easy and quick craft to do, especially on a cold or snowy day. Plus, it's a great way to sneak in some early counting practice with the little ones too! No sewing is required, and the kids can start playing almost right away.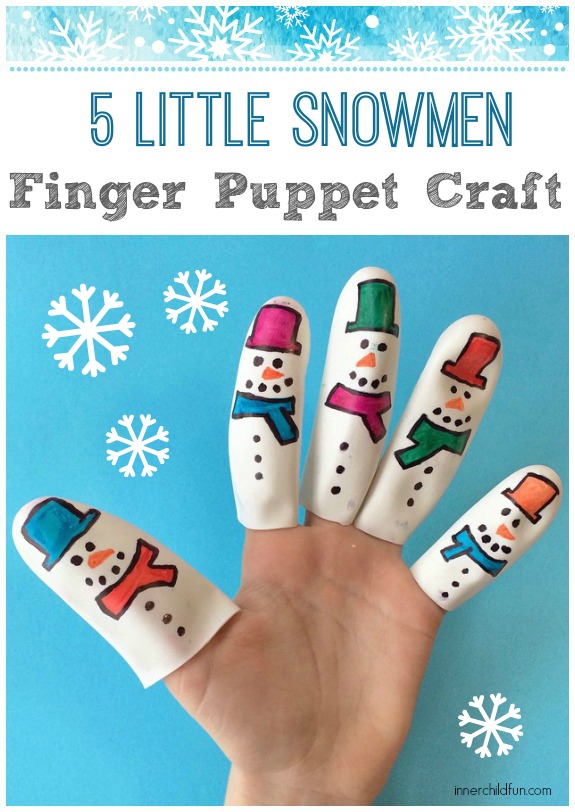 Materials Needed:
Step 1
Use the scissors to cut off the fingers of the cleaning glove.
Step 2
Use permanent markers to draw the snowmen's hats, faces, scarves, and buttons. Allow to dry completely.
Step 3
Place a snowman puppet on each finger, and try singing the 5 Little Snowmen action rhyme with your child! Not sure of the words or lyrics? Here's a video to help…
5 Little Snowmen Song (Video):
More Winter Learning Activities to Try: